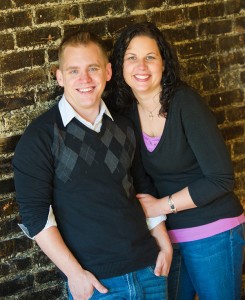 We are a husband and wife team of award winning film makers, dedicated to creating cinematic, exciting, emotional, and truly breathtaking films that you'll remember and cherish for decades to come.
Nathan – I've been in the creative industry for around 10 years, primarily designing promotional campaigns and video games for big name clients like Viacom, MTV Networks, Nickelodeon, Sears, Sony Pictures, Dreamworks, Toshiba, and so on. During that work, I also had the great pleasure of being able to work with other great talents in the film and creative industry like Mark Hudis, producer and writer best known for That 70s Show or True Blood. I've written some books, developed a bunch of software… but my real passion is creating beautiful films that tell the story of life and love
Ashley –Ashley is my wife and second shooter/audio tech for most events. She is also the first line of communication and organization. She's an experienced ballet dresser which makes her a valuable asset to have at the bride's side on the big day. Wardrobe problems are no problem with Ashley around.
Photo by Sue Rakes Photography